대한면역학회에서는 2021년 6월 2일(수) ~ 4일(금) 3일간 스위스 그랜드 호텔에서 2021년 대한면역학회 국제학술대회를
온∙오프라인으로 개최합니다.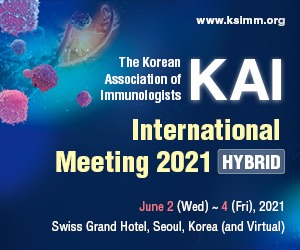 자세한 내용은 아래 링크를 방문해주시기 바랍니다.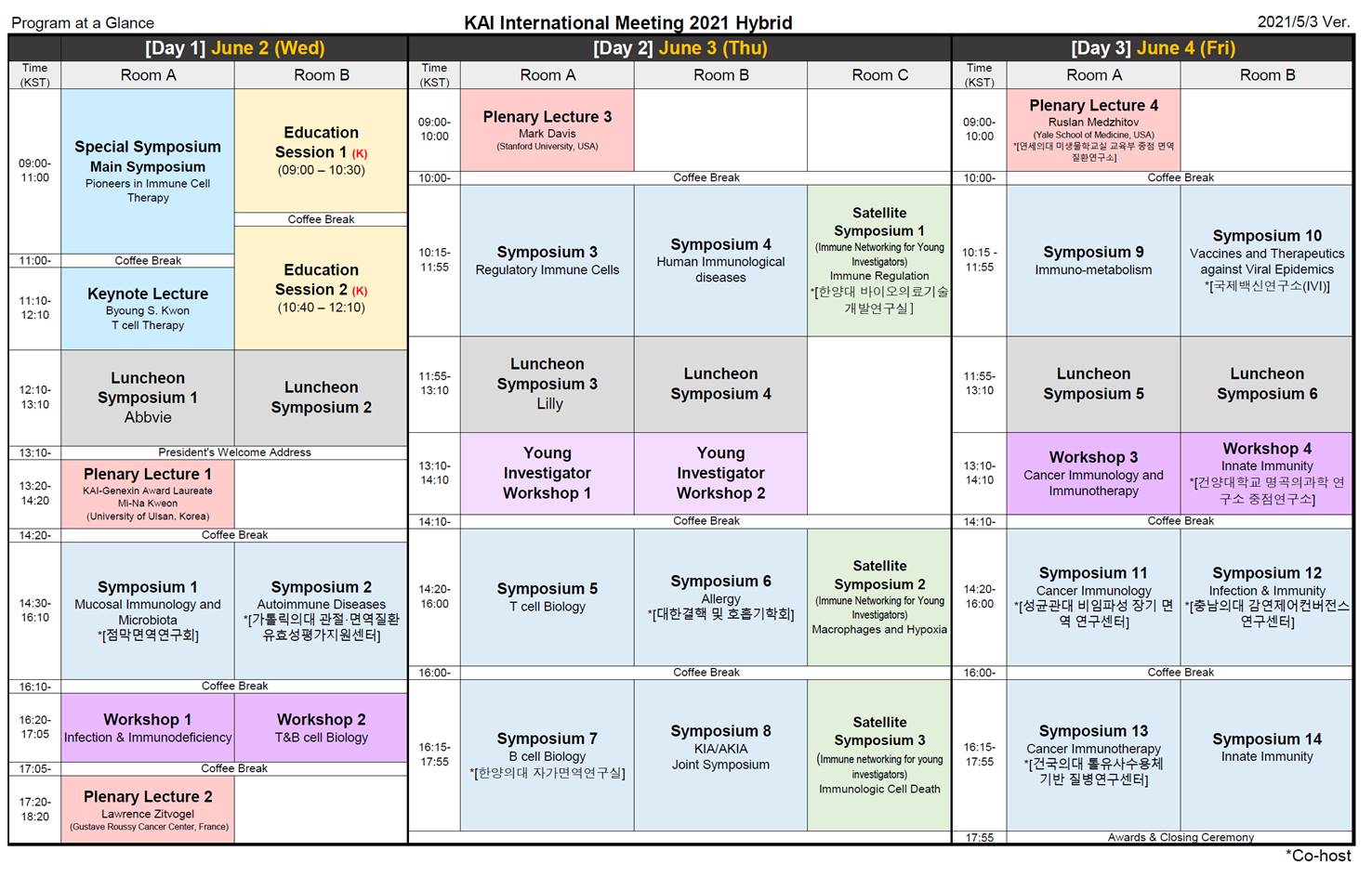 저희 관절면역질환 유효성평가지원센터는 6월 2일 14:30부터 시작되는 symposium 2를 공동 개최합니다.
14:30-16:10

Symposium 2

- Autoimmune Diseases

*[National Efficacy Evaluation Center for the health products targeting Arthritis and Immune Diseases]

Chair: Sung-Gyoo Park (Seoul National University, Korea)

14:30-15:00
IL-17 produced by AlphaBeta-GammaDelta T cells plays a priming role in autoimmune

Kingston Mills (Trinity Biomedical Sciences Institute, Ireland)

15:00-15:10
Q&A
15:10-15:40
A novel cytokine consisting of p40 and EBI3 subunits suppresses experimental autoimmune arthritis

Mi-La Cho (The Catholic University, Korea)

15:40-16:10
CNS autoimmune demyelinating diseases

Ho Jin Kim (National Cancer Center, Korea)
*co-host
많은 참석 부탁드립니다.